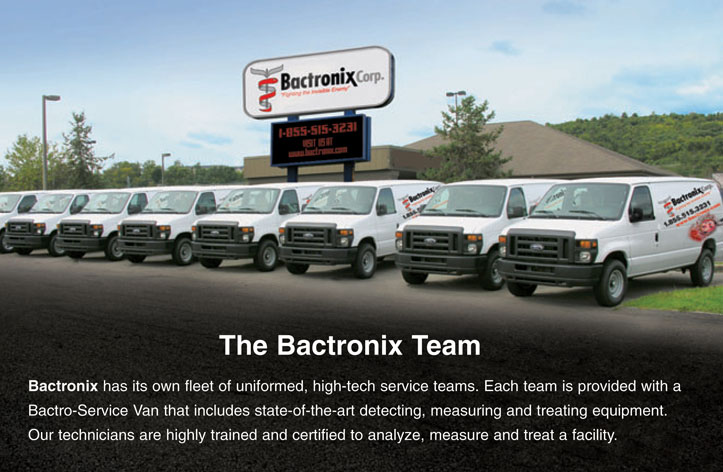 Bactronix of the Grand Strand is a locally-owned company providing indoor air quality services to home and property owners across Myrtle Beach, North Myrtle Beach, Conway and surrounding communities.
Bactronix is locally owned and operated by Greg Busang, a Marine Corp. Veteran, who has a passion for helping people. After discovering Bactronix and their incredible company, products and services, he knew that he needed to help expand on the fantastic work they were doing in the Pittsburgh region to help remove mold, mildew and other bacteria from homes and businesses. Our Grand Strand area of Myrtle Beach is highly susceptible to mold, mildew, odors and bacteria due to our humid conditions, so Greg pinpointed Myrtle Beach as a place that could use Bactronix's help right away and started up a mold removal company.
Bactronix is the most advanced, non-toxic, environmentally safe, high tech sanitizing and disinfecting company in the United States. The company is at the forefront of disinfecting treatment and process technology. We have developed an innovative and revolutionary "NO – TOUCH", disinfecting nanotechnology. The Bactronix Corporation has invested and will continue to invest millions of dollars in scientific research to further our role in protecting families.
Bactronix is the premiere mold removal company in the Myrtle Beach area for the inspection and removal of mold, mildew, food-related illnesses and other harmful viral/bacterial infections. Your home, office or place of business can be indundated with hidden dangers. Black mold, germs, viruses can invade your personal space making you sick and unfortunately, you may not know what is causing your headaches, coughing, wheezing and other illness until it is too late. But that is why Bactronix has made it our mission to treat and diminish the exposure of humans to bacteria, molds, fungi, viruses, airborne pollutants and unpleasant odors utilizing our green products that are both environmentally friendly and safe for humans and pets.
Contact Information:
Bactronix of the Grand Strand
Hours: By Appointment
Phone: 843-282-7777
Email: Greg Busang, Owner
Major Credit Cards Accepted
1 Year Warranty & an Antimicrobial Certification for your home