Crawl Space Encapsulation from Bactronix of the Grand Strand.
Vented crawl spaces can create moisture-related problems like mildew and mold under your home. Additionally, your HVAC equipment can sustain problems with its efficiency and durability. Water damage from heavy rains, pipe breaks or storms can lead to expensive repairs.
Bactronix of the Grand Strand adds heavy-duty moisture barriers to the floor of your crawl space, sealed foundation vents, insulated walls and crawl space dehumidifier. We recommend a complete crawl space seal with a dehumifier regulating the amount of moisture in the crawl space.
Crawl space encapsulation is not the same as insulation, which is used to help maintain temperatures and create energy-savings in the home.
Call Bactronix today for your crawl space encapsultation quote! 843-282-7777.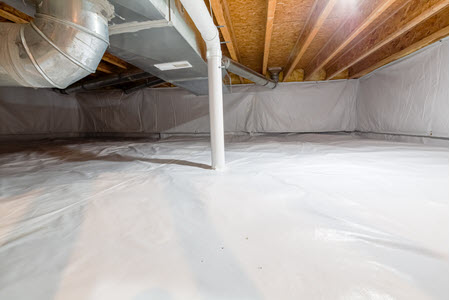 Contact Information:
Bactronix of the Grand Strand
Hours: By Appointment
Phone: 843-282-7777
Email: Greg Busang, Owner
Major Credit Cards Accepted
1 Year Warranty & an Antimicrobial Certification for your home