Dryer vent cleaning from Bactronix of the Grand Strand. An important part of keeping your clothes dry, your indoor air quality good and your home safe from dryer fires.
Did you know lint-clogged dryer vents are the leading cause of dryer fires in the U.S.? Lint gets caught in the ductwork, or is blocked by screens folks put on the outside vent to keep birds and small animals away. Once trapped, the lint can catch fire on a heating element.
Lint also carries dampness with it, which can be a breeding ground for mold spores and cause indoor air quality and respiratory issues, like sneezing, coughing and headaches.
Tell tale signs that you need your dryer vent cleaned  are a musty odor, dampness, and clothes not drying as quickly as they used to. 
Bactronix of the Grand Strand's dryer vent cleaning technology will remove trapped lint and debris from your dryer to the outside vent opening. Often, what you don't see is what hurts you, and dirty dryer vents are no exception!
If you have not had your dryer vents cleaned in the past year, it's wise to call Bactronix today for your dryer vent cleaning appointment! Call 843-282-7777.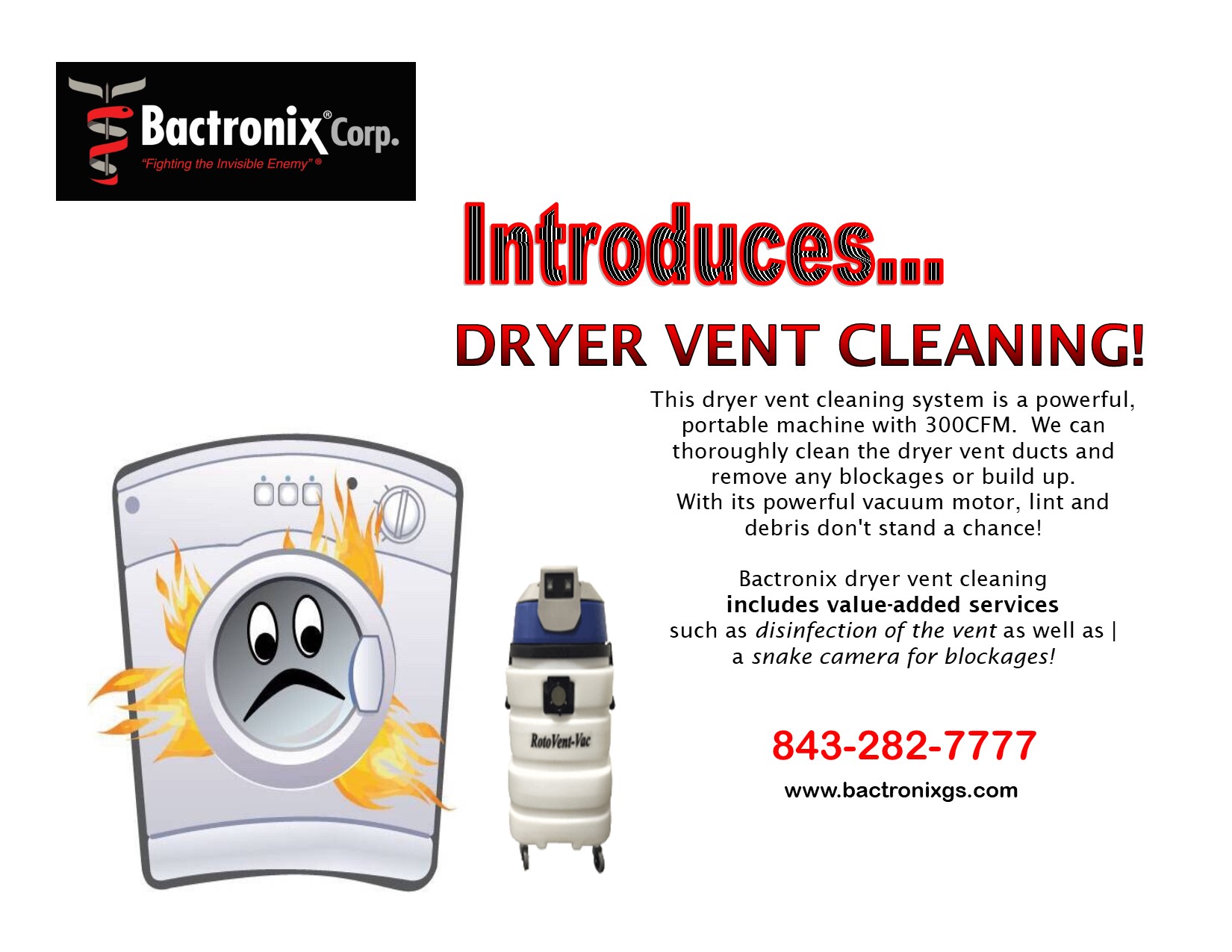 Contact Information:
Bactronix of the Grand Strand
Hours: By Appointment
Phone: 843-282-7777
Email: Greg Busang, Owner
Major Credit Cards Accepted
1 Year Warranty & an Antimicrobial Certification for your home